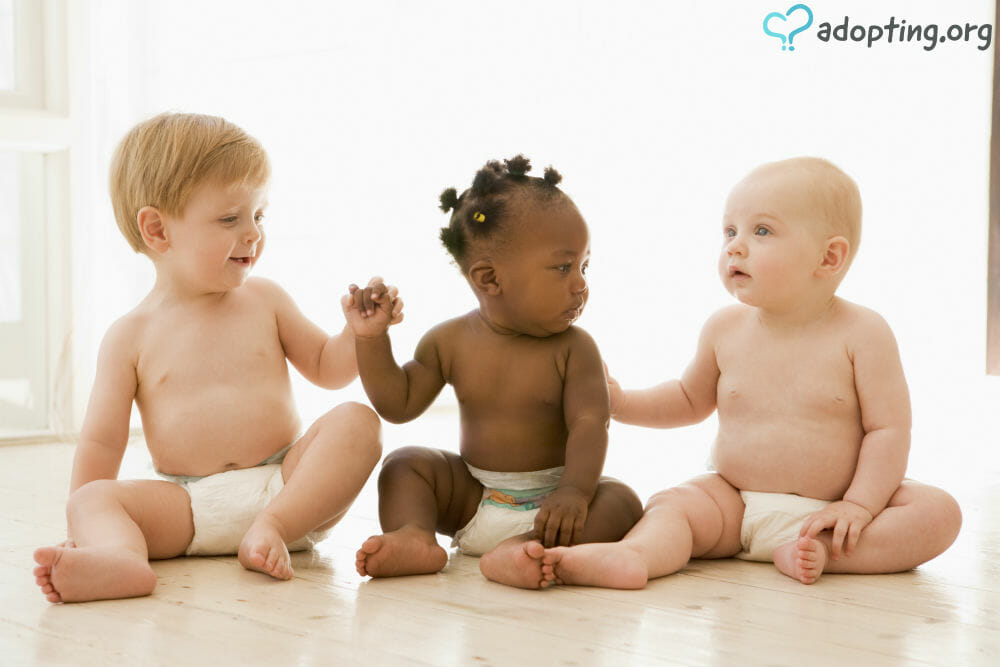 When people inquire about how to adopt a child, often they do not expect the length of the processes and the varying processes that they may have to endure. Adoption is incredibly rewarding, but not easy or simplistic. When attempting to uncover how to adopt a child, you will find that there are many layers that need to be peeled down and many other questions that need to be examined to answer the initial question. It is not so much a question of how to adopt a child, but rather a need for clarification of many other preferences before that question receives an answer. In examining the different types of adoption, you will find that the question of how to adopt a child is answered through many different avenues and processes.

In order to adopt a child, there are typically three main types of adoption to explore. If you have hopes of adopting a baby, this is achieved typically through domestic adoption. Domestic adoption is the process of adopting a child directly from a birth mother with the assistance of adoption professionals. While there are instances of birth mothers placing their older children for adoption, the process of adopting an infant will be slightly different. These infant adoptions are typically set into motion while the birth mother is still pregnant. A hopeful adoptive parent will be matched with a birth mother through an adoption agency, an adoption attorney, or by self-matching. In most cases, the birth mother will choose the adoptive family with whom to place her child once the child has been born.

When adopting from foster care, the process begins with selecting a child who you are interested in. From here, you will need to become licensed. The state or private foster care agency from whom you are adopting will typically handle the background checks and home study process. They will also provide the education and training you will need in order to adopt. Once you have completed this process and have been deemed eligible, the child may transition into your home depending on the processes of the agency and the match with the child. If you are interested in how to adopt a child and not an infant, foster care may be a great match for you. If you are also interested in how to adopt a child for little to no cost at all, foster care adoption is often free, with the process being paid by the state in order to place children in permanent homes without traditional adoption financial hurdles.

International adoption will begin much like the process for the other types of adoption. You will undergo an adoption home study and will need to get an FBI background check. From there, you will also have adoption education and training that will focus more on international adoption and raising a child from another country. After these tasks have been completed, you will be matched with a child. The process is far from over, however, much of the work that needs to be done in the United States has been completed. From there, the wheels will be set in motion to bring your child home. [dfp_ads id=47]

The completion process varies tremendously based on the country from which you are adopting and any changes in policy that may occur during your adoption process. There will be many forms and documentation for you to fill out and send to the host country. From there, you may have to travel to the host country more than once to for completion and to deal with the documentation to bring your child home. You will be responsible for the cost of travel, accommodations, and to bring your child home. These costs, plus the unknown costs with the possibility of multiple visits is something to keep in mind throughout your journey and budgeting for the adoption. Read more about the international adoption process in various countries if you are interested.

Your adoption journey will not end after your adoption was finalized. In fact, this is why adoption is referred to as a "journey." Adoption will not only now be a part of who your child is, but a part of your family is and of who you are. If you have chosen to participate in an open adoption, the work of building healthy relationships with your child's birth family truly begins after finalization. Open adoption can be incredibly rewarding and healthy for your child. There are many levels of openness in adoption, and that openness may ebb and flow through the years. Many adoption agencies will help act as an intermediary through this process and will hopefully instruct you about open adoption during your training.
If you are considering adopting a child, then research to know more. Spend some time browsing websites like Adoption.com and Adoption.org. These sites have a tremendous wealth of information about all different types of adoption. You will also be able to read more about open adoption, find an adoption professional in your area, and even browse profiles of hopeful adoptive parents to get a peek into how the process works. These sites will likely answer any question you might have about adoption. You can also join the Adoption.com Facebook community to discuss any concerns you might have and connect with others who might be at the beginning of their adoption journey. Adopting a child will certainly be a lot of work, and it can definitely be quantified as time-consuming. However, it is one of the best adventures in which you will ever participate. There is nothing greater than changing the life of a child while having the child also change yours.
Are you ready to pursue adoption? Visit Adoption.org or call 1-800-ADOPT-98 to connect with compassionate, nonjudgmental adoption specialists who can help you get started on the journey of a lifetime.