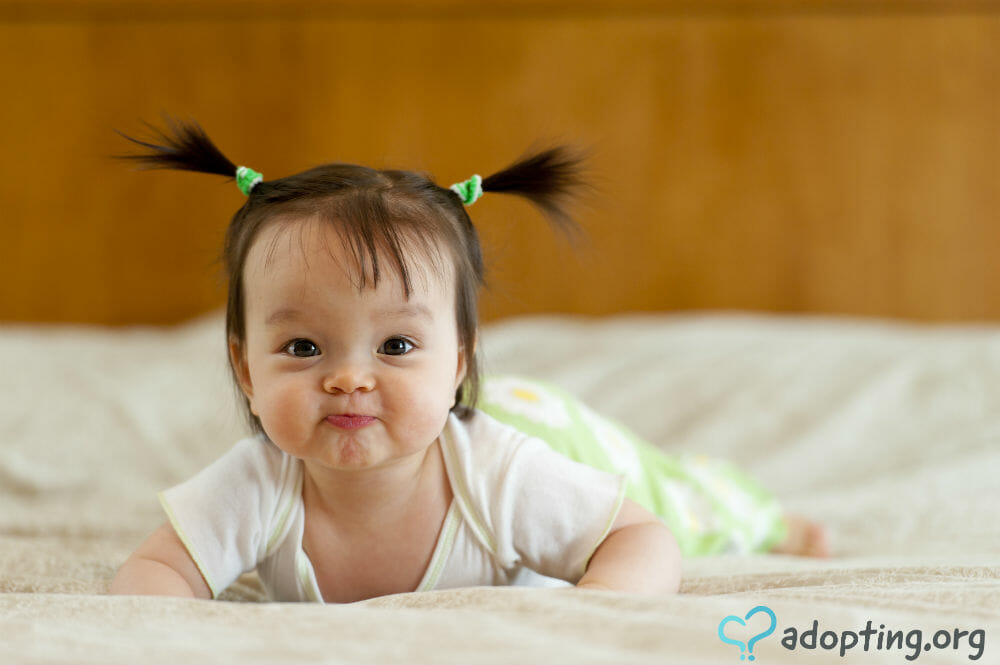 Studies show that about 10 in every 100 women in the US have trouble getting and staying pregnant.

While some of those longing to start a family begin infertility treatments, others start the adoption process right away. Many do not want to miss out on the first words, first steps, and a special kind of nurturing that comes with adopting a baby rather than an older child.

If you are wondering how to adopt a baby, here are some good places to start:

1. How to Adopt a Baby Through a Domestic Agency

Adopting an infant through a domestic agency is popular in the US. Altogether, the process usually takes anywhere from 2 to 3 years, although it can take as long as seven. Between home-study, agency, legal, and birth-mother expenses, a US domestic adoption usually costs somewhere between $15,000 and $20,000.

The National Adoption Tax Credit of $13,040 per child, state adoption tax credits, employer assistance, and adoption grants can all be used to help you regain money paid for adoption, depending on your income level and location.

You will want to research domestic adoption agencies to find out which can best suit your needs as an adoptive parent. One popular nationwide agency is Spence-Chapin.

Once you have chosen an agency, you likely will have to pay an application fee and begin the home-study process. It is nothing to worry about, but you will need to tidy up your house that day! Your agency is concerned with finding a safe, loving home for each child. You will want to highlight your strengths as a family. You will also need to provide proof of financial stability, good physical health, and a solid relationship with your significant other.

Some agencies ask for an album of photos that showcase your family's hobbies, interests, traditions, and volunteer activities. Others help you put together an online profile. They will show these to birth mothers, who will choose a family for their child whom they feel will be the best fit.

Most domestic adoptions through agencies desire open adoptions, which may involve sending photos or texts on birthdays. It is an arrangement that is worked out between birth and adoptive parents before the baby is born.

2. How to Adopt a Baby Privately

There are many lawyers in the US who specialize in facilitating adoptions. The cost is around $10,000 to $20,000. The national tax credit, employer assistance, and grants can also apply toward it.

In a private lawyer adoption, the couple assists their lawyer in placing ads for prospective birth parents and interviewing them over the phone. The lawyer provides questions and helps to complete the legal process of adoption. A couple who adopts privately will need to complete a successful home-study with a background and physical check.

Closed adoptions can still be arranged through a private lawyer, although most are semi-open. You can begin researching adoption lawyers in your area by checking out the American Academy of Adoption Attorneys. These professionals have completed at least 50 adoption proceedings and 10 interstate placements.
3. How to Adopt a Baby Through Foster Care

The advantage of adopting from foster care is that it is free. In the US, there are over 100,000 children in foster care waiting to be adopted, although most are between 3 and 8 years old. If you are certain that you want to adopt an infant, a foster-to-adopt program will most likely be the best way you can pursue your goal.

Children under 1 are a growing part of first-time admissions to the foster-care system. The majority are either African American (39%) or Hispanic (21%). More than half of the foster children when adopted, the foster parents might be the ones adopting.

You will need to apply to become a foster parent, so you will need to call your local child welfare agency. There will be background checks and a required training period. During that time, your social workers may be able to identify foster children who are more likely to become available for adoption in the future. They may be able to match you with these children, although they cannot guarantee that they will become available for adoption. [dfp_ads id=47]

While you are fostering, you will get a monthly stipend of $400 to $800 per month to meet the basic needs of your child. If and when your baby becomes available for adoption, a state stipend may cover legal fees, and your adoption expenses could amount to $0.

4. How to Adopt a Baby Internationally

Children under 1 year old can still be adopted internationally from countries like South Korea, South Africa, Columbia, and Bulgaria. You will want to begin by contacting an international adoption program like Spence-Chapin.

After you apply to adopt, you will need to complete a home-study in the United States. Many countries will require you to put together a dossier that includes your family's financial and personal strengths, as well as the age and characteristics of the child you would like to adopt.

Most countries require at least one trip overseas to complete an adoption. The wait is anywhere from two to five years, and the cost is between $30,000 to $40,000. The adoption tax credit, employer assistance, and grants can be used to offset these costs.

Adopting a baby is not easy. Yet, once the process is complete, you will forget all about the work and patience involved as you embrace and nurture the heart of a child.
Are you and your partner ready to start the adoption process? Visit Adoption.org or call 1-800-ADOPT-98 to begin your adoption journey. We have 130+ years of adoption experience and would love to help you.