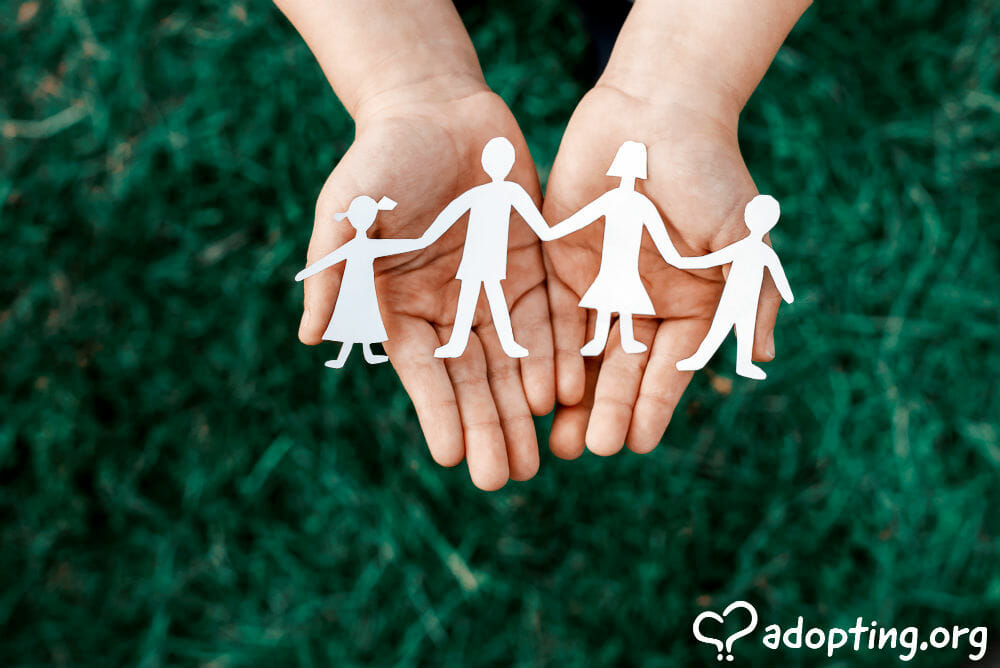 American adoptions, often referred to as domestic adoptions, have changed a great deal in the past decade. Adoptions from foster care, domestic infant adoption, and kinship adoptions are all forms of American adoptions. With an increased focus in the media on the need for adoptive families, and a decrease overall in the societal stigma that used to surround American adoptions, adoption is more in the forefront of our national conversation about how to build a family. While visibility for American adoptions has increased, the requirements for international adoptions have changed, and many countries that once were very popular for international adoptions are no longer allowing adoptions by foreign citizens. The cost of international adoptions has also risen significantly, which overall has led to a steep decrease in international adoptions, which are down by over 80 percent and may eventually cease altogether with increasing changes in regulation. When considering adoption, many families are choosing to focus on American adoptions, either domestic infant adoption or adoption from foster care.
American adoptions from foster care are perhaps the most pressing need. With over 100,000 children who are free for adoption waiting in the system for a forever family, there is a tremendous need for families considering fostering or foster-to-adopt. Families considering foster to adopt should be open to an older child or a sibling group. The average age of a child waiting for adoption in the foster care system is around eight, and a large percentage of children who are free for adoption have one or more siblings who are also free for adoption and waiting for a permanent home. Many prospective adoptive families have understandable trepidation about becoming the parent to an older child or to multiple children seemingly overnight, but there are some advantages to adopting from foster care.
The main advantage is cost. The average domestic infant adoption can cost upwards of $30,000, whereas adoption from foster care is generally free or very low cost. Families who are fostering children receive a monthly stipend to meet their basic needs, including food, clothing, and transportation. The amount varies from state to state. Foster care parents may also be able to claim a dependent exemption on their tax returns. After an adoption from foster care, in many states, your child may still be eligible for a small monthly post-adoption subsidy. Around 90% of the children in foster care are eligible for adoption assistance.
There is also a specialized care increment available for children with special needs who may require extra doctor visits, specialists, and services. Also, the majority of children in foster care are eligible for Medicaid. In terms of education expenses, children who are in foster care or adopted from foster care after age 13 are considered independent on the free application for Federal Student Aid (FAFSA), which qualifies them for a full Pell Grant to college. If you adopt through foster care, you may also be eligible for the adoption tax credit of up to $12,970 per child for adoption-related expenses. In some states, an adoption stipend is also available to cover the legal fees associated with foster care adoption.
However, for many families, foster care is not the right choice for domestic American adoptions. Though there is tremendous need and financial advantages, many first-time parents are looking to have the full "newborn experience" and may also feel they are unprepared for the understandable challenges of parenting a child who may have experienced severe abuse, neglect, or other trauma. I was one of those parents, and despite having been an educator, I still felt I was not necessarily prepared to have my first parenting experience be with an older child who might need therapeutic parenting techniques that I was not well-versed in. Domestic infant adoption is how our daughter joined our family, and despite being somewhat costly in most cases, is a great way to grow your family.
One of the main advantages of domestic infant adoption is that most these days are open adoptions. This means you have some degree of contact with your child's birth family, or at least have some knowledge of who they are. Adoptees in closed adoptions often have questions about their birth families which are simply not able to be answered. With open adoption, there is a good chance your child will have regular contact with their birth family, which has proven to be what is most psychologically beneficial for the child. [dfp_ads id=47]
There are also benefits for the parents in terms of their ability to be able to ensure the child's needs are met from the moment they are born, sometimes even prior to their birth. In many domestic infant adoptions, the expectant mother can receive medical care and have basic expenses taken care of that she might not have been able to do on her own. Agencies provide this kind of support and also counseling for expectant parents before and after placement. Being able to watch our child grow from a tiny newborn into a boisterous toddler has been a joy for all of my family. We were also able to ensure she received medical care, adequate nutrition, and other developmental and educational interventions and opportunities.
Like many adoptive families, we came to adoption after experiencing infertility, and wanted to be able to experience some of the milestones our friends and family with biological children experienced. First steps, first words, even the first temper tantrum, we've been able to experience it all. If your heart is truly set on parenting an infant, even though the need for foster parents is so tremendous, domestic infant adoption might be the right choice for you.
Whatever type of adoption you choose to pursue to build your family, whether it be through American adoption from foster care, domestic infant adoption, or even international adoption, understand that you do not need to justify your choices and that what works for another family might not be the best choice for you. Just because you know a family (as I do) who has adopted multiple special needs children internationally doesn't make that the right choice for your family. It doesn't make you any more or less worthy as a parent or a person to understand that every family is different and that your unique set of circumstances and whatever type of adoption you choose as a result are just as valid as anyone else's. Part of the beauty of adoption is that every adoption journey and story is different. Embracing that difference will help you feel empowered as an adoptive parent and will help your child understand that they are truly a one-of-a-kind unique and precious individual.