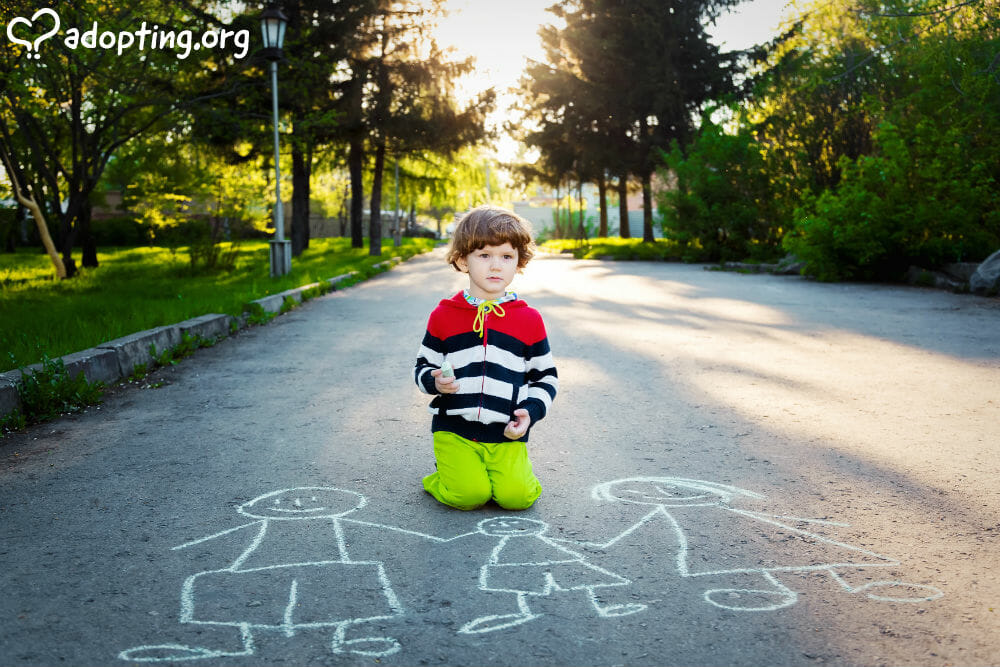 Adoption agencies exist to provide adoption services not only to hopeful adoptive parents but to birth parents as well. These agencies make it possible for the adoption process to be carried out in a legal and ethical fashion. Many states require the use of an adoption agency for any adoption process in that state. With this, the services of agencies and their ability to facilitate the adoption process are not only important but often crucial. The services agencies provide and the type of adoptions they take on can vary. However, there are general services that most agencies have in common, and their history has evolved these services to make the adoption process even more regulated.
There are thousands of agencies across the country that handle a variety of different kinds of adoptions. Many agencies also offer a la carte services in adoption situations where a prospective adoption does not need every service or has utilized the counsel of an adoption attorney. When my husband and I adopted our son, we mainly used an adoption attorney, but also used an agency for the home study and the post-placement visits. As we had already been matched with our son's birth mother, we provided legal representation for her independently and did not need to be matched. Adoption agencies will also coordinate with other agencies abroad for international adoptions, making sure that the qualifications for adoption are met both in the host country and in the United States.
The services that adoption agencies provide will also vary based on the type of adoption they handle. However, there are some common services that most agencies provide regardless of their specialization. Typically, agencies will handle the home study process as well as post-placement visits. They will also typically provide the required adoption education or training. These agencies will also assist in filing paperwork with the proper courts in order to eventually finalize the adoption. The reports that they draft for the home study and post placement visits will be a large part of the finalization determination.
There are agencies that are licensed by the state department that are capable of handling international adoptions. There are various regulations by which these agencies need to abide in order to remain licensed to handle international adoption. These agencies will work in unison with agencies and child welfare organizations in various countries to match children with prospective adoptive families. They work together to complete and obtain all of the documentation necessary for the adoption of a child internationally to be finalized and for that child to be legal to travel with their new family to the United States. You can read more about the role of adoption agencies in international adoption here.
[dfp_ads id=46]For
domestic adoptions
, agencies will work largely in the area of making sure that hopeful adoptive parents are legally eligible to adopt. This is done through the adoption home study and education process. Once these processes have been completed, these adoption agencies also often work to match these same hopeful adoptive parents with an expectant mother who has made the decision to place her child for adoption. In some cases, this process is not necessary when hopeful adoptive parents have self-matched through self-advertising or another self-matching method. With this, the adoption agency will provide all other services necessary to legalize the adoption.
In regards to expectant mothers, agencies in a domestic adoption situation act as the intermediary through which expectant parents may legally and safely place their child for adoption. Adoption agencies will help facilitate all aspects of the adoption from beginning to end. They will often help expectant mothers to gather resources such as state assistance, medical care, and other necessities. Agencies will help expectant mothers sort through their adoption options and help them to choose an adoptive family with which to place their child. They will also handle and disburse any expectant mother expenses provided by the prospective adoptive family. The adoption agency will also typically arrange for counseling for the expectant mother if requested or required before and/or after the birth of their child. Some adoption agencies will help provide expectant mothers outside legal counsel, though not all adoption agencies will provide this service even though many see it as a more ethical approach to the adoption process.
The agencies are the gateway through which many will enter their adoption journey. It is often a relief to have an informed guide to lead you through the tough journey that is adoption. Adoption agencies became a necessity as society realized that adoption was something that should be done with care. Agencies work tirelessly to make sure that children are placed in loving and safe homes. While the qualifications to adopt may seem strict, this is all done in the name of protecting children, many of whom may have been through some very difficult circumstances prior to their adoption. Agencies are an invaluable professional adoption tool. If you are in a state where you need to use an adoption agency, you can find a great agency through many of the tools available at Adoption.com. You can also visit the forums to get some advice on some great agencies in your area from those who have already been through the adoption process. Finding an ethical and knowledgeable adoption agency is key to helping your adoption journey go smoothly. This is also true for birth parents, as they will want to find an agency who has their best interest at heart. A great agency will listen, provide information, and gain the confidence of both adoptive and birth parents equally. Not all agencies are created equal, though. With this, unfortunately, there are agencies that are not ethical and treat adoption more like a business. It is important to know the red flags that can help you spot these agencies before you commit your adoption journey to one without your best interests in mind. You can find out more information about the services adoption agencies provide here.